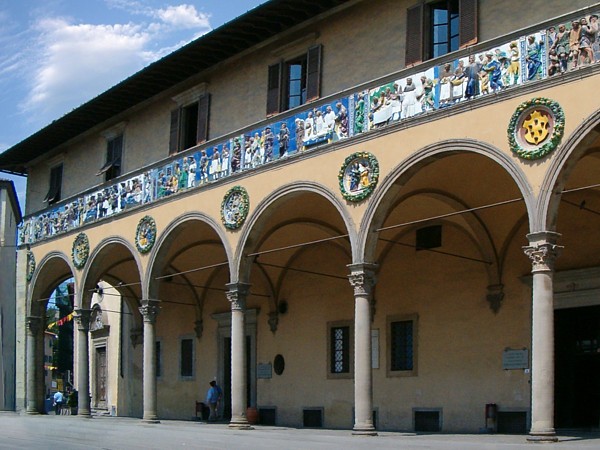 Ceppo Hospital Museum
The Ceppo hospital was founded in Pistoia in 1277 and was in operation for over 700 years until the completion of the new San Jacopo Hospital in Pistoia in 2013.
Today it has found a new function, that of a museum that tells the history of Pistoia's healthcare, collecting and preserving important historical documents.
In 1300, during the epidemic of black plague, it became the most important hospital in Pistoia and many people reached it to be treated.
In 1500 it was partially renovated and rebuilt, there was added the loggia with glazed terracotta decorations of the Della Robbia workshop, decorative details taken from the Ospedale degli Innocenti in Florence.
Inside, since 1600 there was a school of medicine and surgery with a six-year program of studies, in 1700 was also created an anatomical theater where were held the lessons of anatomy and studies on cadavers.
Thanks to historical reconstructions and exhibits of objects used in this hospital, you can understand how the healthcare of this city has evolved.
Currently you can find an exhibition dedicated to surgical instruments housed in one of the lanes of the old hospital and you can visit the rooms of anatomy that are located in the beautiful garden to conclude the visit to the museum.
Photo:  Idéfix~commonswiki assumed (based on copyright claims)., Pistoia0003, CC BY-SA 3.0