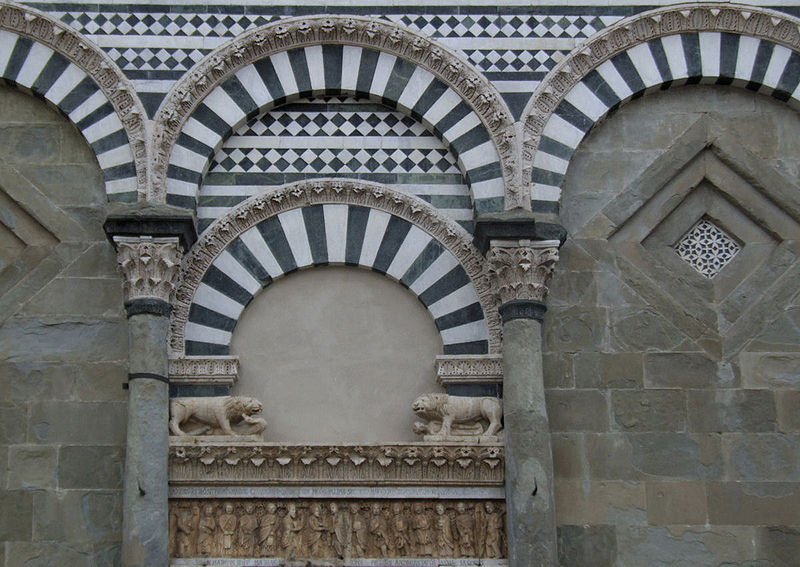 Art in Pistoia enjoys plenty of dedicated and exclusive spaces. In the old town center there are numerous monuments, public buildings, churches and private buildings that hide true masterpieces. Are absolutely worth a visit: the complex of the Cathedral of San Zeno, which houses a wonderful golden altar to which have worked even Filippo Brunelleschi, the Civic Museum inside the Palazzo Comunale, and the ancient Pretorio Palace, still home to the court.
Pistoia is also a renowned center of contemporary art that finds its main location in the historic Palazzo Fabroni. In its halls are hosted important exhibitions of local artists from the twentieth century, such as Marino Marini, Fernando Melani and Jorio Vivarelli.
Also, few kilometers from Pistoia are some of the most beautiful art cities in Tuscany. Florence, Pisa and Lucca can be easily reached by car or train. These are unmissable destinations for lovers of Italian art and architecture in the medieval and renaissance times. The Uffizi Gallery, the Cathedral of Santa Maria del Fiore, the Ponte Vecchio, the Leaning Tower and the Lucca Walls are attractions visited annually by thousands of tourists from all over the world.