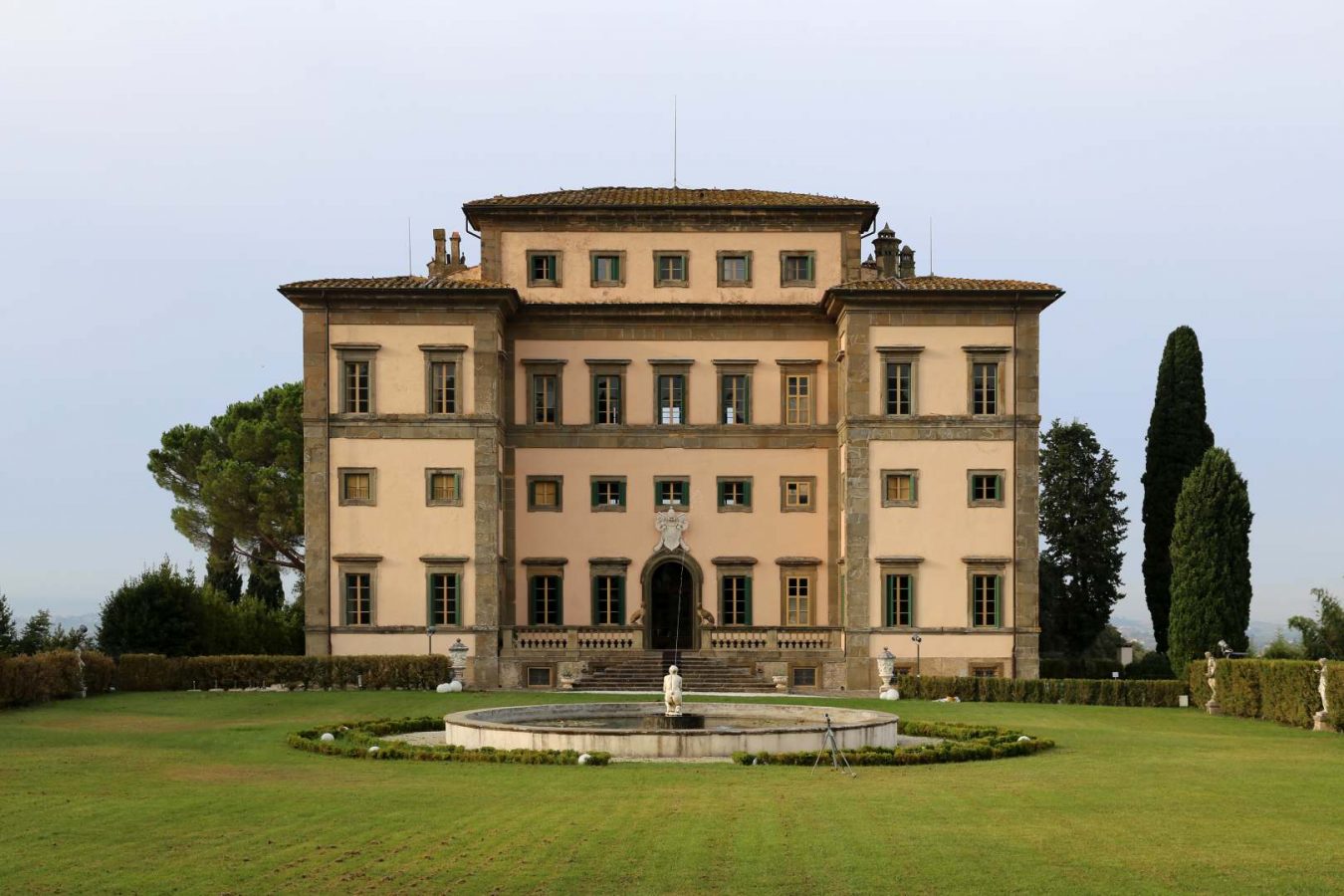 Villa Rospigliosi, a villa on the Pistoia's hills
Surrounded by the Tuscan hills of Lamporecchio, there is Villa Rospigliosi, a 17th-century villa that took the name of its client, Giulio Rospigliosi.
A cardinal of Lombard origin who, forced to leave his country, found hospitality here, where he began his ascent to the papacy.
The design of the villa was entrusted to Gianlorenzo Bernini but his owner never managed to live in the villa because he died the year in which the works began.
The Villa was completed and was used by the Rospigliosi family until the early 1900s. Passed in different hands for years was finally sold to a hotel consortium in the 90s that restored all the property, by the time decadent.
Villa Rospigliosi
Thanks to this restoration, today it is used for ceremonies and conferences, and for some years it is the location of a restaurant with a Michelin star.
The Villa is reached by a staircase surmounted by the papal coat of arms and also includes a large park of 29 hectares with wooded areas and olive trees.
In the park, there is the Gentilizia chapel, an elliptical chapel that stands scenically in front of the entrance to the Villa.
Inside the villa, there are several rooms used for conferences, events and ceremonies. One of the most beautiful and characteristic is the Salone dello Zodiaco.
Entirely covered by frescoes depicting Apollo on the chariot and Aurora, the zodiac and the seasons is one of the most representative rooms of the Villa.
The royal hall was the great party room, its ceiling trespasses the upper floor and has large windows overlooking the beautiful Italian garden with the chapel, and the valley of Lamporecchio.
Finally, thanks to the great restoration work, it was possible to enhance the part of the basement where the ancient kitchens were located.
Here there is the Atman restaurant, where between history and art you will discover modern flavors and new taste experiences.
Photo: Sailko, Lamporecchio, villa rospigliosi, facciata anteriore, 06 porta aperta, CC BY-SA 4.0