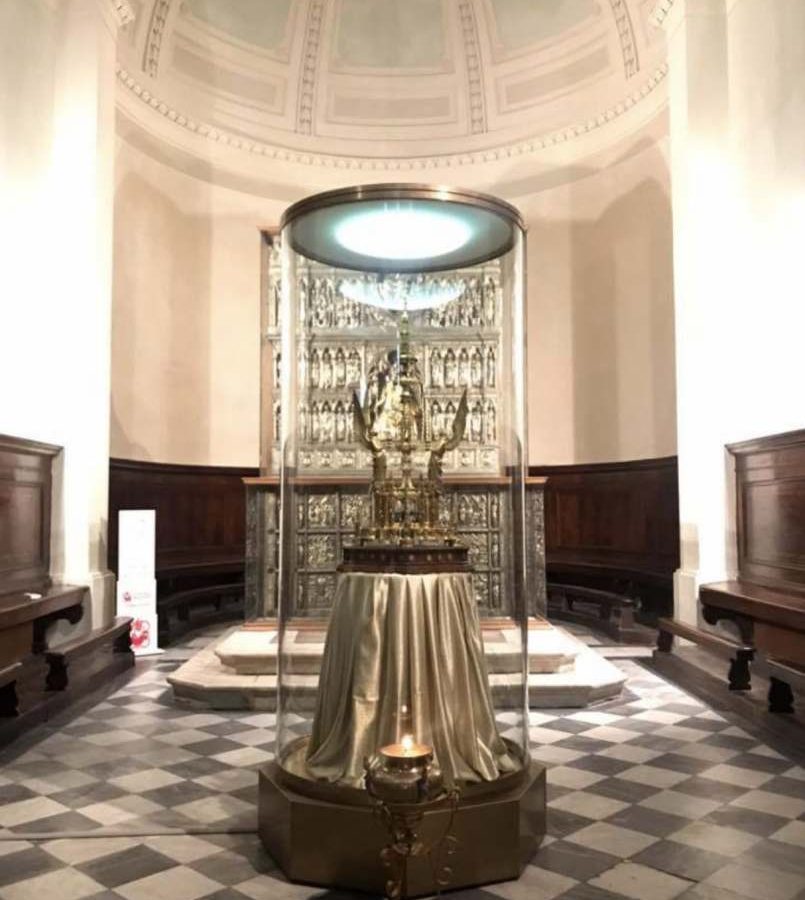 Pistoia has been a very important pilgrim crossroads over the centuries, being the only Jacobean center of worship in Italy in the twelfth century and therefore attracted all the pilgrims who walked the Camino de Santiago de Compostela. At least 5 very important routes pass from Pistoia which are:
– The Via Francigena della Sambuca, 176 kilometers of ancient paths that connect Nonatola in the province of Modena with Fucecchio in the province of Florence. This ancient road therefore connected Pistoia to Bologna and constituted an important variant and shortcut with respect to the original route. Today the itinerary mainly includes a pleasant walk in the woods.
– Way of San Bartolomeo, over 100 kilometers from Fiumalbo, Modena to Pistoia. Retrace the footsteps of San Bartolomeo through the Modena, Lucca and Pistoia Apennines. In addition to the Reno and Ombrone rivers, it crosses the Municipalities of Pavullo, Fiumalbo, Abetone Cutigliano, San Marcello Piteglio, Bagni di Lucca and Pistoia. The route can be divided into stages and is well served by accommodation, refreshment points and services.
– The Via Romea Germanica Imperiale is a long path of 600 kilometers that goes from Trento to Arezzo and is part of the Vie Romee Germaniche. It is a very famous street, also traveled by artists, poets and intellectuals during the years of the Grand Tour of Europe.
– The Romea Strata Nonantolana Longobarda is the longest itinerary with its 797 kilometers from the Tarvisio Pass to Rome. The Tuscan stretch of the Romea Strata was traced in the eighth century to connect the Abbey of Nonantola with Pistoia. It touches very suggestive places such as the Passo della Croce Arcana, the Passo della Castellina, the beautiful medieval village of Cutigliano and the ancient Pieve di Saturnana.
– Finally, the Way of San Jacopo is the way that unites the "little Santiago" (Pistoia) with Santiago de Compostela. Our stretch of about 100 kilometers connects some of the most representative places of religion or the cathedrals of Florence, Prato, Pistoia, Pescia and Lucca, where important relics are kept.