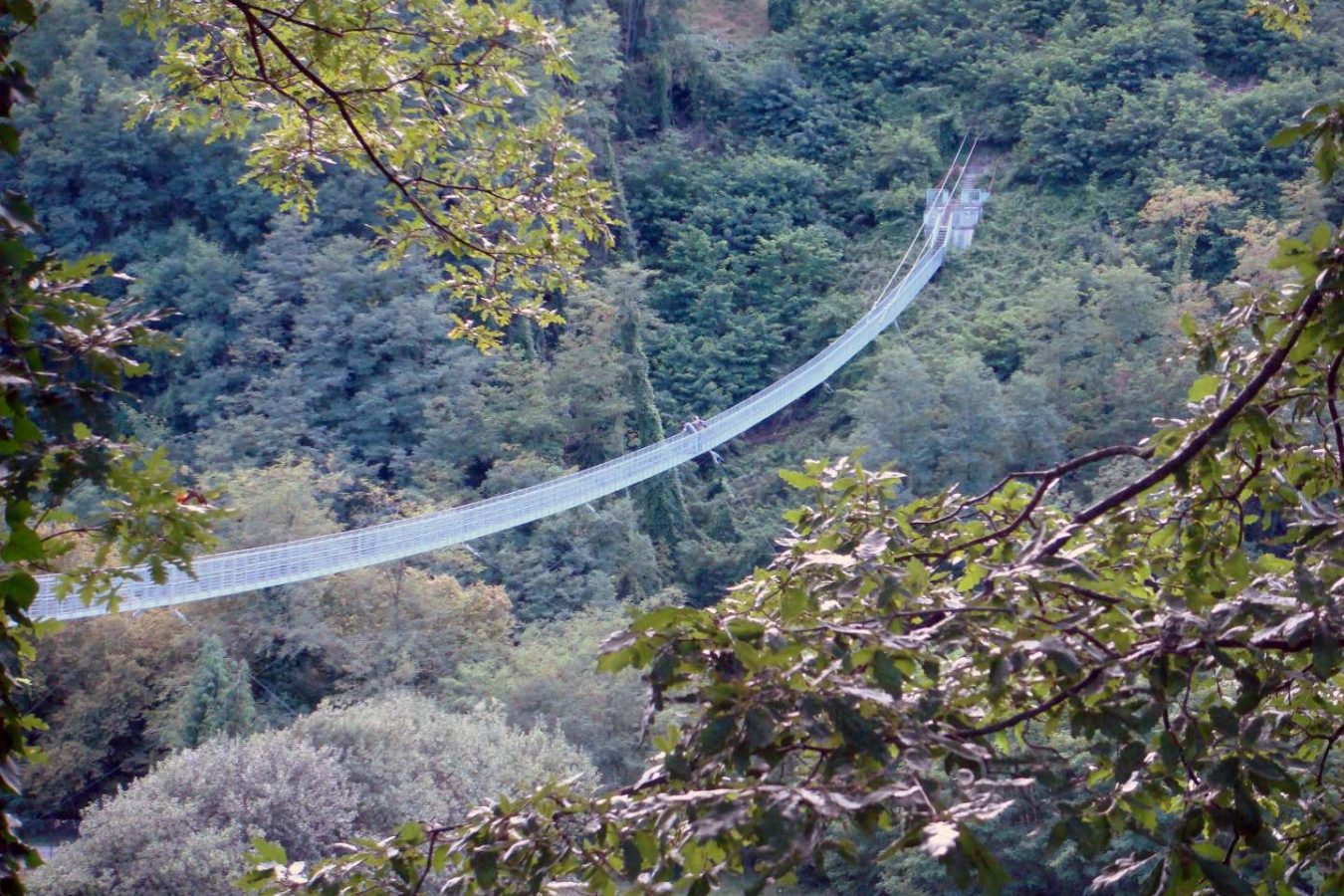 Suspension bridge of San Marcello
In San Marcello Pistoiese there is a very long suspension bridge, the Ponte delle ferriere.
Inaugurated in 1923, it was created to facilitate the passage of the workers who from Popiglio had to move to the factories on the opposite side.
Conte San Giorgino della Scala, therefore, had the idea of creating the bridge with a structure resting on steel cables held in tension.
In 1990 it was also included in the Guinness Book of Records as the longest pedestrian suspension bridge in the world, the boardwalk, in fact, is almost 300 meters long and connects the two sides of Lima.
Even if today it has lost its original function, it is always present and, thanks to the various maintenance and safety work, walkable. It has become a well-known place and is reached every year by many tourists, access is free and offers a breathtaking view of the surrounding area.
Since 2014 it has been enriched with a lighting system that allows the visit and the crossing even in the evening.
Nearby you can find several dining options and a small lake where you can fish.
Photo: Fiorenzo Fiorenza, Ponte sospeso delle Ferriere, CC BY-SA 4.0
Fluctuat, Mammiano – Ponte sospeso1, CC BY-SA 3.0