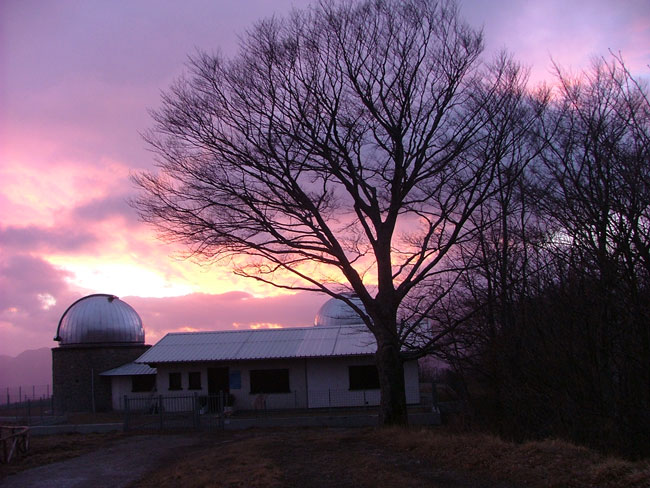 Astronomical Observatory of the Pistoia Mountains
In the municipality of San Marcello Pistoiese, in Pian de'Termini at 900 meters above sea level is the Pistoia Astronomical Observatory. Located in an ideal place for the observation of the sky was built in 1991 and is currently managed by members of the Gruppo Astrofili della Montagna Pistoiese.
It is a public and open structure and it is possible to visit it to study or observe the planets, the moon, the stars, the Milky Way and the Sun, live. It is, in fact, open in the evening hours but also some mornings where it is possible to observe the sun; reservations can be made at the Municipal Library of San Marcello.
The Observatory has two domes, each containing a telescope, educational and scientific instruments, including a computer room to control telescopes, laboratories and a conference room where conferences and seminars are held and where groups of 50 people can be accommodated.
A new project has been active for some years, involving the collaboration of the Astronomical Observatory with the Planetarium of the Museum of the City and Territory of Monsummano.
This project includes two different laboratories for schools, one by day and one by night, both carried out in several phases.
The first phase takes place in the Planetarium that allows you to observe the simulation of the starry sky and, following, the visit to the Astronomical Observatory where you can see live what has been simulated in the Planetarium.
A place that fascinates young and old and offers interesting events to discover our galaxy.