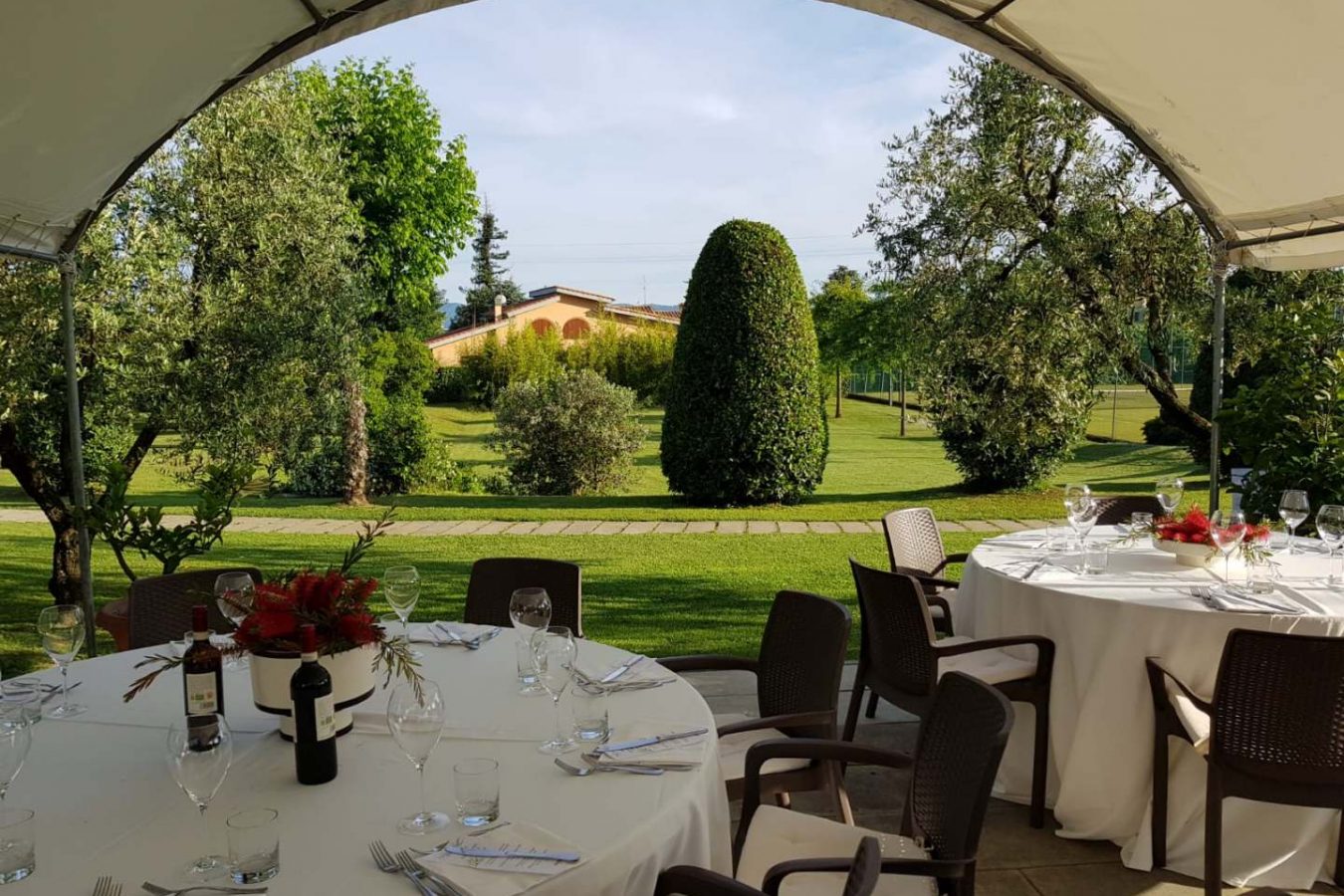 Wedding in Tuscany – how to organize and tips
Tuscany is the ideal location for such a romantic and emotional event.
Thanks to the numerous historical locations surrounded by nature, it is perfect as for romantic and "Green" weddings, in fact it is no coincidence that it was the choice of many Italian and Foreign VIPs.
Why get married at Villa Cappugi?
The inevitable choice when you want to organize a wedding in Tuscany is the location.
And what's more romantic than an ancient and artistic location surrounded by nature? It will seem to be part of a splendid fairy tale.
Not only romance and art but also excellent cuisine: typical Tuscan dishes, perhaps revisited in a modern key, will satisfy every guest and let you savor the true flavors of Tuscany.
A dream location, romantic and fairytale, surrounded by a beautiful lawn decorated for your day, beautiful tables set up ready to welcome guests, colors, lights, nature will create the perfect atmosphere to celebrate with your guests.
Whatever your dream wedding is, you can make it happen!
Here at Villa Cappugi everything is reality, you can illustrate your wishes to the wedding planners that we put at your disposal for you.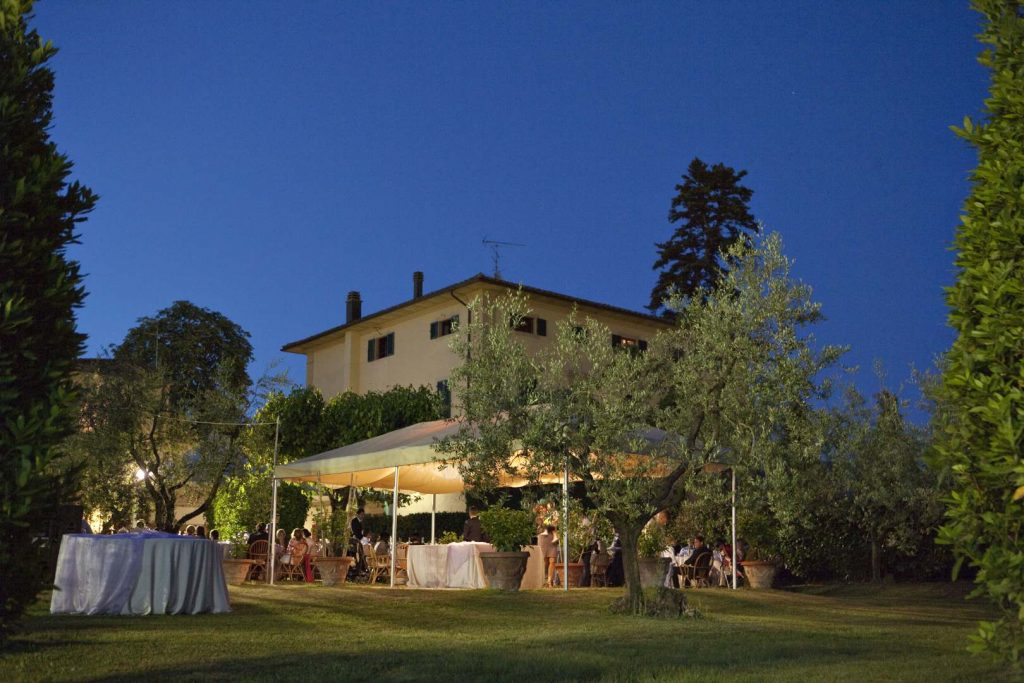 How to organize a wedding in Tuscany at Villa Cappugi?
Express your wishes and the wedding planner will think about making your every request possible. Trust the experience of those who organize successful weddings for many years.
We will accompany you throughout the organization of the ceremony and reception:
outdoor or indoor wedding
welcoming guests
car rent
menu and cake
catering
decorations
wedding favors
photographer / videomaker
music
shows (animation, fireworks …)
possible overnight stay
and much more…
The wedding planner will be able to organize every detail with care and will be present at every stage of the preparation.
Tips and tricks from the expert
The doubts, when it comes to organizing an important day like that of a wedding, are endless, here I will answer some of the most popular questions.
If you have any other questions or concerns, send us your question by filling out the contact form here, or by calling us; we will be happy to answer any request to help you.
Here is a list of the most frequently asked questions during the wedding organization.
If it rains?
Obviously we cannot predict the weather in advance but in our organization, plan B is always calculated.
If you organize your wedding at Villa Cappugi outdoors and it should start to rain, don't be afraid, we have a splendid room ready to welcome you with all the decorations and all the organization available immediately.
Your wedding will not suffer disasters, we are ready and prepared for any eventuality, even the most unpredictable.
How to surprise guests?
Do you want to leave your guests speechless?
Said than done!
We can organize special shows for you and with you with fireworks, music, entertainment of all kinds.
You just have to indulge your imagination and choose what you want. You decide, our wedding planner will think about doing the work for you.