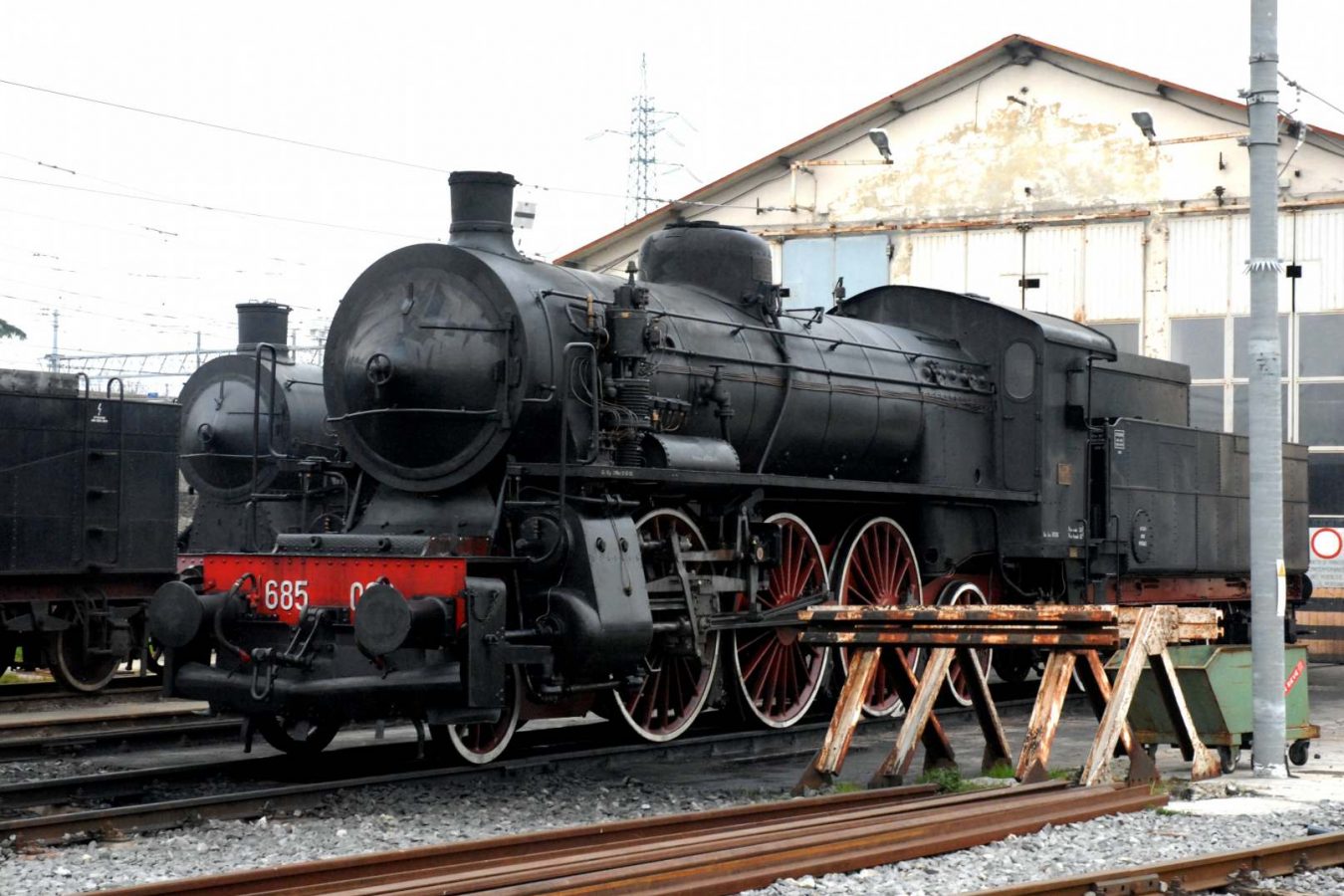 Inaugurated in 2017 at "deposito rotabili storici" of Pistoia station, it presents itself as an open-air museum of steam engines and historic trains under maintenance. In addition to the rolling stock, there are also numerous artifacts and historical machines such as the railway crane, the platform for turning a steam generator and numerous stands with photos, models and models.
Real pride are some unique pieces, such as the 741.120, dating back to the 1920s, modified in 1958, the only working locomotive in the world equipped with the Franco Crosti system, an Italian patent that made it possible to make the most of the combustion fumes for preheat the water before putting it in the boiler, or the D 342.4010, the only hydraulic diesel locomotive left in service and dating back to the 1950s, when the railways had to decide which of the diesel, hydraulic or electric systems to use, then favoring the second solution.
And, again, the only two pre-war littorine still functioning, ALn 772.3265 and ALn 556.2331, dated respectively 1943 and 1936. Pending restoration is the 746.038, the largest steam locomotive built in Italy for the FS, the last one designed in Italy before the complete electrification of the fundamental network, the "giant" of Italian locomotives: designed to pull heavy direct trains, it was capable of developing 1750 horsepower and reaching speeds of 100 km per hour.