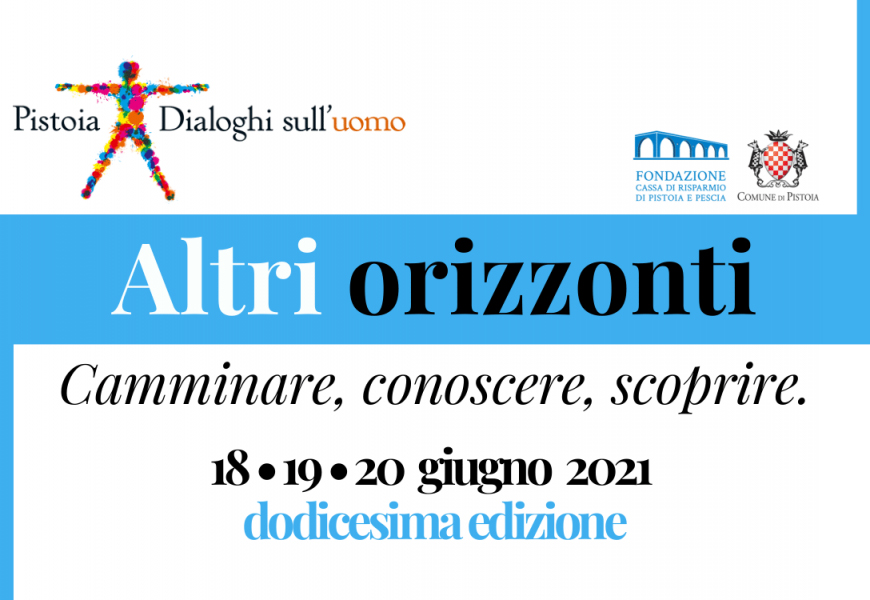 A festival of cultural and civic commitment that aims to better understand society, understand, know and confront each other.
"Dialoghi Sull'Uomo" is in its 12th edition and every year it is renewed and creates new food for thought.
The 2020 edition was held online and reached an involved audience of over half a million.
This year it will be held from 18 to 20 June 2021 hoping for the possibility of re-proposing the event in the historic center of Pistoia, but in any case with the option of being able to follow the festival also online.
This year the theme will be "Other horizons: walking, knowing, discovering", through an exchange of ideas with scholars of different religions and scientists who study the subject in search of understanding life will talk about explorers, travelers and artists to understand what there pushes to create new realities.
The topics that will be touched upon during the festival are also linked to the themes touched upon during the Iacobeo year which opened on January 9 in Pistoia.
Take part in the festival and book your stay at Villa Cappugi!