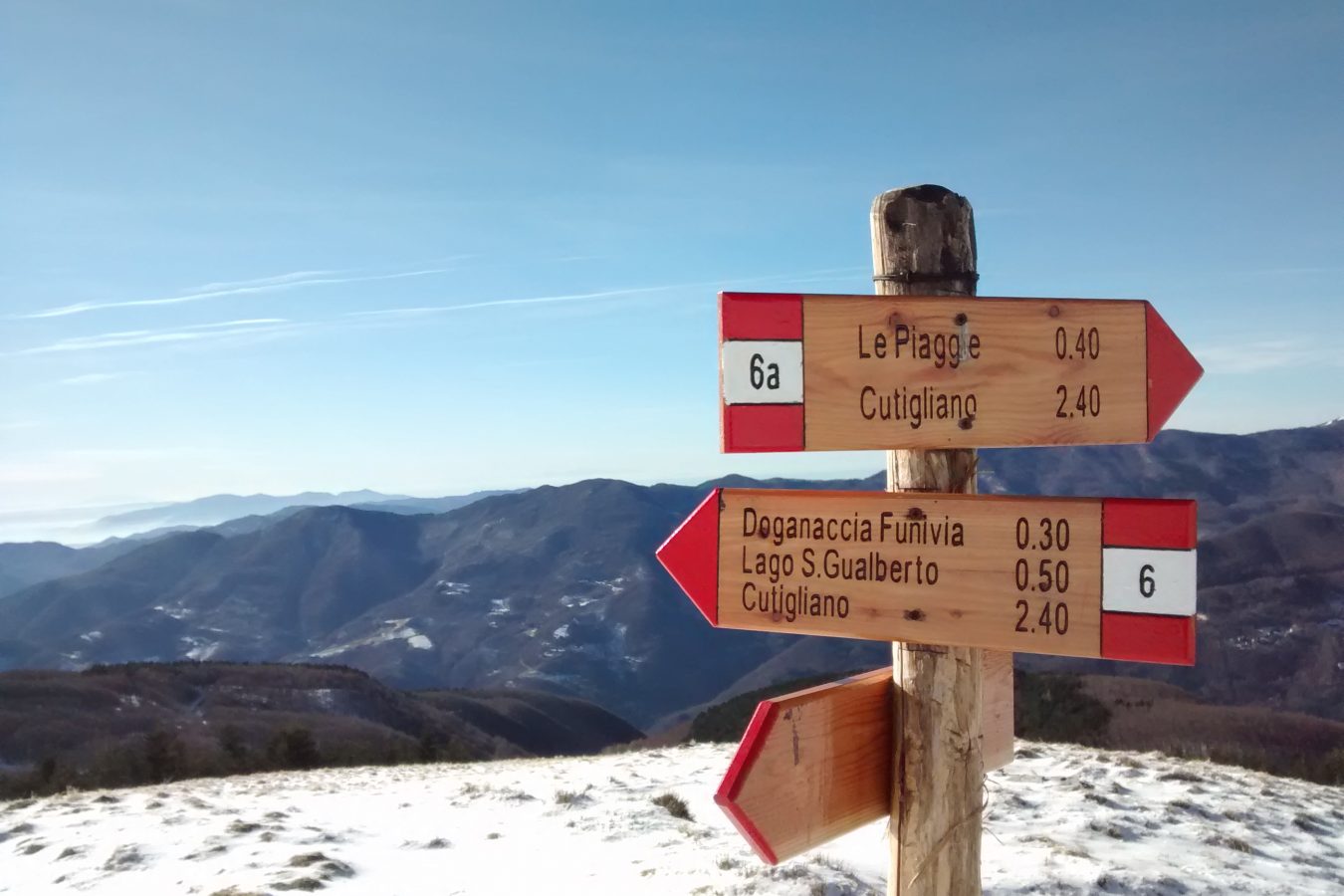 The Doganaccia ski area winds along 15 km of downhill slopes. It boasts the largest area of illuminated slopes in the Central Apennines, with 10 slopes served by a modern lighting system. Artificial snow covers 90% of the slopes.
The school camp can be reached with a free 60-metre treadmill and an 800-metre ski lift (Campo Scuola), which gives access to the rest of the area. In fact, the Campo Scuola, Uno, Due, Tre and Raccordino slopes start from here.
The Faggio di Maria ski lift serves the Direttissima, the lower part of the Chierroni, the almost 4 km long Panoramica and the slope of the same name.
It offers trails that can be covered both with mountaineering skis and with snowshoes and two cross-country rings.
The Doganaccia 2000 theme park offers opportunities for recreation and outdoor activities for every season. All in the fabulous scenery of the Pistoia mountains.