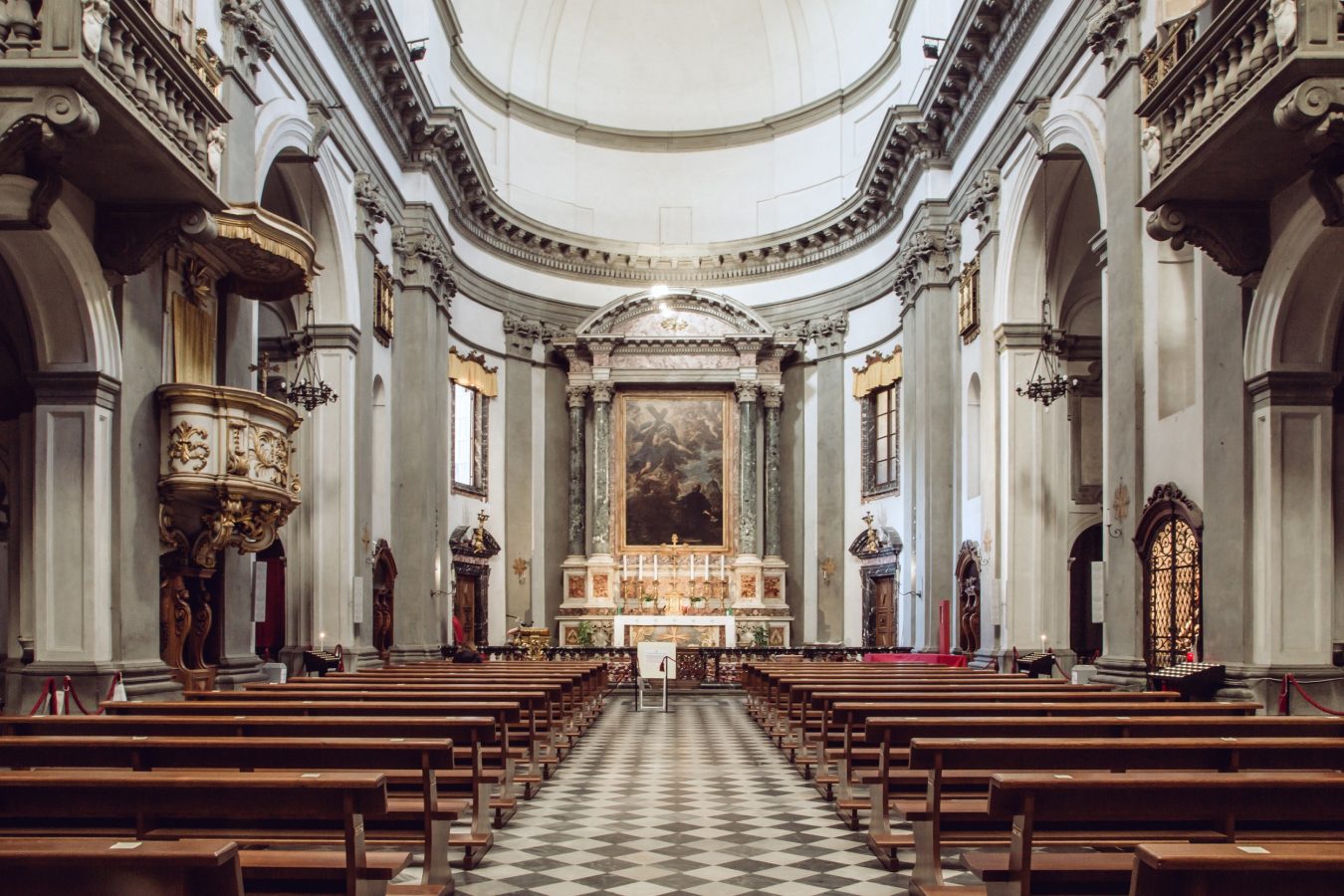 The Church of Sant'Ignazio di Loyola in Pistoia is a religious building of great historical and artistic importance. Built in 1703, the church is dedicated to Saint Ignatius of Loyola, founder of the Society of Jesus.
The facade of the church is in Baroque style, with a large central door and two side windows. Inside, the church is decorated with frescoes and works of art of great value, including a canvas by the Pistoia painter Giuseppe Nicola Nasini and an eighteenth-century organ.
One of the most interesting features of the church of Sant'Ignazio di Loyola is its coffered ceiling, which represents a masterpiece of Baroque art. The ceiling is decorated with frescoes representing scenes from the life of St. Ignatius of Loyola and the Jesuit saints.
But the most important work is the high altar of the church, for which Giulio Rospigliosi turned to Gian Lorenzo Bernini, built in 1670 by Mattia de'Rossi. On the altar, the cardinal had the large altarpiece by Pietro Berrettini da Cortona placed, depicting the Apparition of Christ to Saint Ignatius. Next to the church is the Rospigliosi family palace.